Wherever you are at Barstobrick and indeed the surrounding area, as you scan the countryside taking in the stunning views, you will always see an unusual obelisk shaped monument that sits at the top of Barstobrick Hill. This is Neilson's monument, and forms part of our logo design. This monument commemorates the life and works of James Beaumont Neilson, who invented the hot blast process for smelting iron.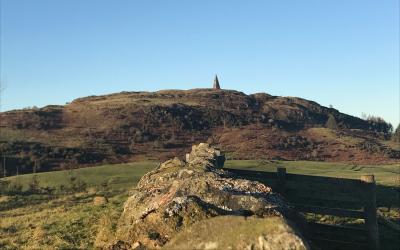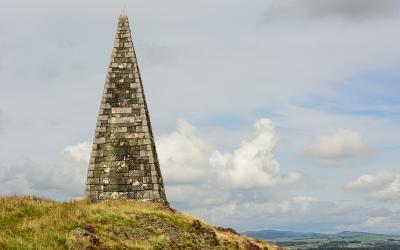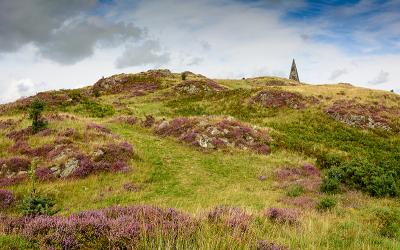 A celebrated Scottish inventor, his hot-blast process greatly increased the efficiency of smelting iron, which significantly reduced the amount of coal needed to make iron. With less cost, production increased to meet the demands of the burgeoning railway and ship building industries at that time. Neilson struggled through the courts to defend his patent and to license his invention, which he did in 1828, making him very rich. He bought the Queenshill Estate where he lived until his death in 1847.
His son, Walter Montgomery Neilson took up residence at Queenshill and commissioned Neilson's monument to his father's memory in 1883. It has been a significant landmark ever since and now there is a walking trail, The Hot Blast Trail, that takes you up to the top of Barstobrick hill. Along the way you can learn about the history of Barstobrick and James Beaumont Neilson from the story boards that follow the pathway to Neilson's monument.