Spacious and open plan design, the lodges at The Ridge and The Pond are made by one of Scotland's leading manufacturers of Scandinavian style timber homes, Island Leisure, who have over 30 years' experience designing and building luxury holiday lodges. The lodges are not kit buildings and each one is built from quality raw materials.
At Barstobrick we want each lodge to blend into the natural surroundings, so we have chosen Island Leisure's Glen range. Each lodge has either vertical or horizontal timber cladding and are painted to match the other lodges on site.  See the Glen range on the Island leisure website.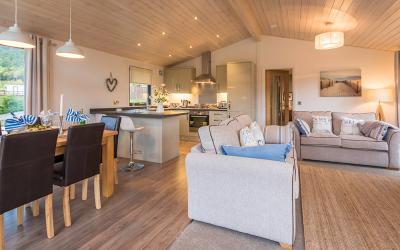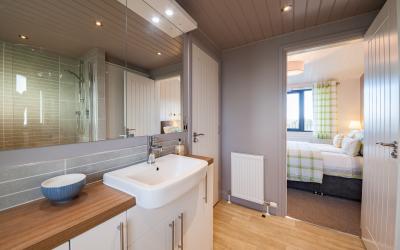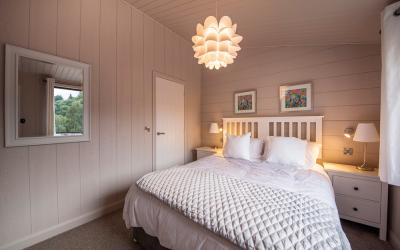 When buying a lodge at Barstobrick, Island Leisure's architects and interior designers will work to your specifications, while carefully guiding you through the stages of creating your dream holiday lodge. The lodge interior, size, configuration and decking options are bespoke so that you get exactly what you want to suit both your taste and lifestyle.