Barstobrick Equestrian and Indoor Recreation Club is run by a management committee of individual members and representatives from some of the clubs which are members. The club is responsible for the running of the equestrian facilities. They organise competitions throughout the winter to raise funds for the maintenance and improvement of these facilities.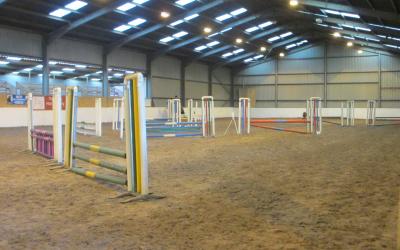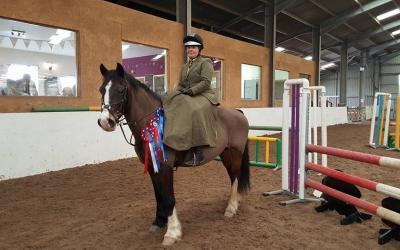 60m x 25m main indoor arena, silica sand and clopf fibre surface
40m x 20m second indoor arena, silica sand and clopf fibre surface
Lights, members room, loos
Outdoor warm up arena
BEIRC run competitions as do the member clubs. The ridden competitions are open to BHS, affiliated riding and pony club members. Money made by BEIRC through these competitions is used to improve and maintain the facilities.
Individuals and clubs can become members which entitles them to book the facility by using our web-based booking system. For membership enquiries email beirc1@gmail.com.
Visit the Barstobrick Equestrian and Indoor Recreation Club website www.beirc.co.uk